1. Create a Keyword

When you create a keyword, it becomes yours. It's unique to your business or organization and is what people text to a short phone number called a "short code" to join your SMS marketing list. When someone texts your keyword to your short code, they'll get an instant response back that you can easily customize.
Examples of Keywords:
YourFarmName
FarmNameBulls
FarmNameFemales
ShowName
SaleName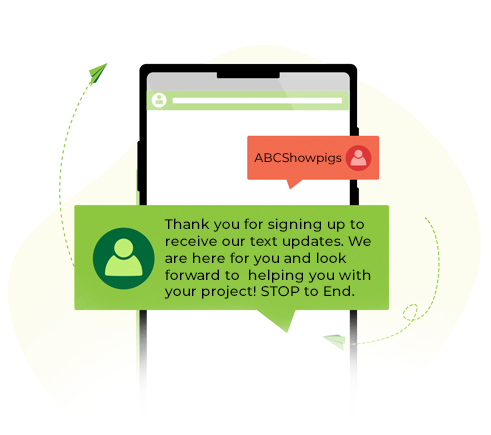 2. Build Your List(s)

In addition to receiving your customized auto-response, when someone texts your keyword, they'll also be added to your text marketing list.
Promote your list to let people know how they can join. You can create flyers, post info on your website, Facebook, and ask your customers and clients face to face. Maybe even offer them an incentive in your auto-reply for joining your list!
The larger your list gets, the more powerful and effective it will become!
Your lists allow you to target customers within your business, only delivering information that is relevant to them. This keeps customers engaged and they appreciate the targeted communication.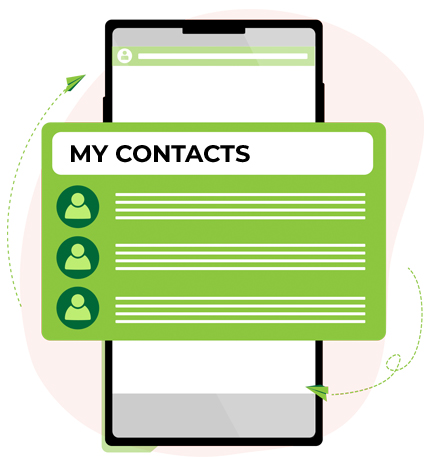 LIST BUILDING TOOLS INCLUDED:



PROUD PARTNERS

We are proud partners with Showpig.com, Show Cattle Connection and AMS Online Sales. If you are a current customer with any of these auction companies, check with your Marketing Agent or Sales Rep for information about uploading your customer lists (past bidders and buyers) to your account.

3. Send Your Text

The next time you need to get the word out about a sale, event or just send a friendly reminder, log into your account at AgTxt and send a text blast out to your list of subscribers. They'll get it within seconds!
When customers receive your texts and picture messages, they're prompted to take immediate action, driving traffic to your business when you need it most.
Customers benefit from SMS & MMS marketing because they gain instant access to your brand making them feel connected and appreciated.